Circle of Joy Ketubah
 Description:
The circle is an ancient and universal symbol of unity, wholeness, infinity, the cosmos or a spiritualized Mother  Earth, and a sacred space.
This is a very happy ketubah with vivid colors, gold wedding rings, flowers, pomegranates, wheat, grape vines, and birds.
17"x17"  Price: $399
24"x24" Price: $449
Enhanced Hand Brush Marks on Prints.
Additional $50 for personalized text.
Highest quality giclee print on archival acid free non-toxic best quality watercolor paper.
Price is including shipping inside the U.S.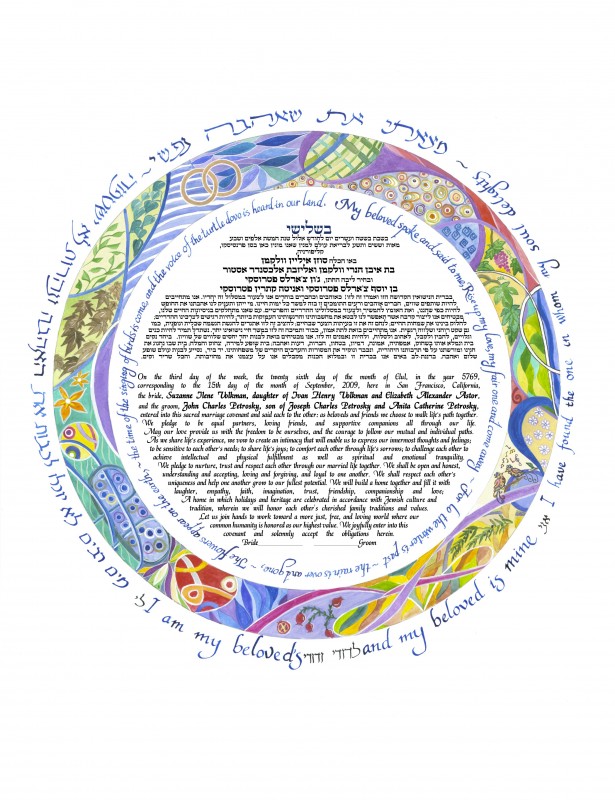 Look at the beautiful framing this couple ordered!
Isn't it gorgeous?